OVERHEAD CRANES
We can offer different models of overhead crane to suit different application. The single girder over slung (top running) overhead crane, as first illustrated below, is possibly one of the most popular. Also available are double girder overhead cranes, under slung overhead cranes and single girder cantilver overhead cranes.
Normally a crane has a single hoist, however, we can supply two hoists with a single control and selector switch so each can be used individually or both simultaneously.
Overhead cranes are ideal for providing effortless accuracy when lifting and positioning heavy components and plant in machine shops, factories, warehouses, loading bays etc.
The overhead crane is normally controlled by a mobile pendant that slides along a track beside the crane beam. Other options are infrared or radio remote control.
Safety options include limit switches, warning lights, horns and anti-collision units (between two cranes).
Heavy duty rail mounted floor travelling Goliath and Semi-Goliath cranes provide high capacity lifts over long distances, often found in heavy engineering or shipping environments.
For further information or to arrange a site visit, please contact our sales office.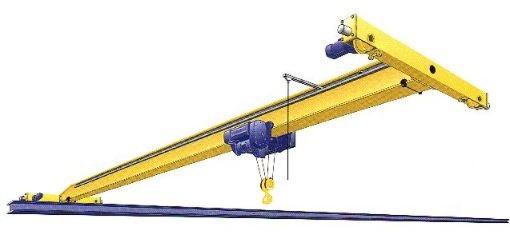 Single Girder - Overslung - Overhead Crane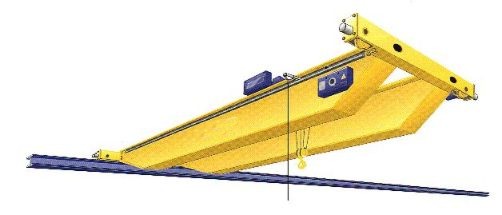 Double Girder - Overslung - Overhead Crane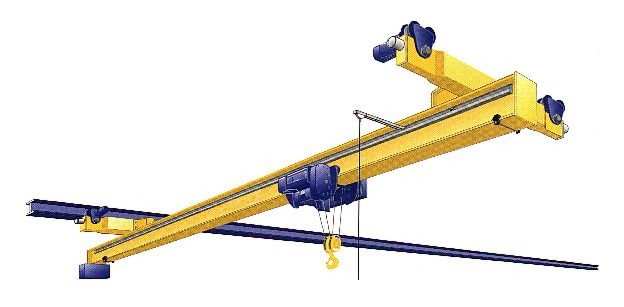 Single Girder - Underslung - Overhead Crane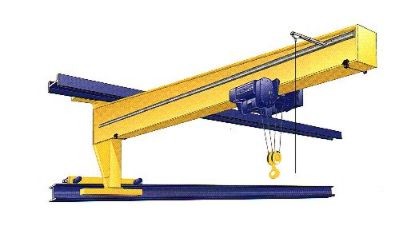 Single Girder - Cantilever - Overhead Crane