MODULAR OVERHEAD LIGHT CRANES
Modular runways and overhead cranes are made up of profiled track sections, which are lightweight and easily adjusted and fitted to overhead steelwork.
Many configurations exist, all offering unique advantages according to the application with either manual or powered travel. Three configurations are shown below, a runway beam, a single girder light crane and a double girder light crane.
Low headroom modifications are also available to increase the available raised hook height:
Single Girder Lifting up the crane beam in between the two down shop beams
Double Girder: As above but also lifting up the hoist between the double girders
Each configuration will require supporting from existing and/or new overhead steelwork, which can be manufactured, installed, tested and certified by Anglia Handling Services Ltd.
Capacities up to 2000 kg
For further information or to arrange a site visit, please contact our sales office.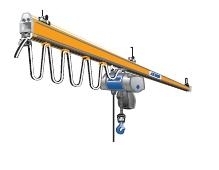 Runway Beam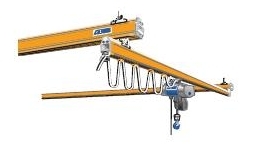 Light Crane - Single Girder - Under Slung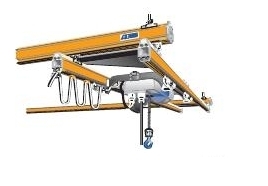 Light Crane - Double Girder - Under Slung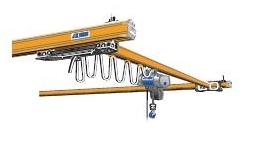 Light Crane - single Girder 'stooled up' - Under Slung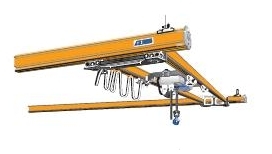 Light Crane - Double Girder 'stooled up' - Under Slung